Casual Dining in the heart of Tuscaloosa
The first thing people think of when they think of Bistro 301, is the unique building and location. Located in the old Tuscaloosa train station building, the restaurant has an atmosphere and appeal that is unmatched in Tuscaloosa. In addition to its uncommon look, Bistro 301 has the great food to back it up. I recently sat down for dinner there and was surprised by the lack of options. The menu only has a few soup and salad options, and about five entree options. Despite the limited options, they all sounded delicious, and I decided on the Wienerschnitzel, which is basically a breaded veal cutlet. When I first ordered it I didn't really know what to expect, but while I was waiting I also ordered a beer. The beer list is about three times longer than the food list and is the real reason most people go there. The beer and food both came out quickly and before me sat an amazing looking meal over a bed of potatoes au gratin and a side of sauteed spinach. I feel like the dish could have been plated a little better, the taste made up for it. The veal was cooked and seasoned perfectly. The potatoes were executed very well to complement the veal and weren't too overpowering as a side. The whole thing seemed to very be very light, even though it certainly wasn't a small portion. All in all, it was certainly a very enjoyable meal, this great tasting food and the great drink menu they have with some of their signature cocktails have locked this place into one of my favorite Tuscaloosa restaurants. It's a great place to have a few drinks with friends, and also enjoy an upscale dinner without breaking the bank.
Website: 301bistro.com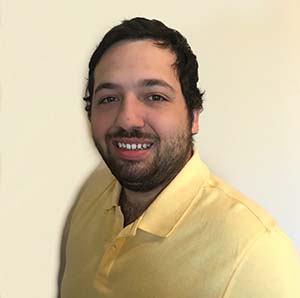 Matthew Steinberg is a Senior at the University of Alabama studying Advertising with a minor in Computer Science. Matthew was born and raised in New Jersey, and decided to attend The University of Alabama during his Senior year of High School. Matthew is passionate about cars, music and technology. He recently picked up the hobby of DJing, and has been playing at local venues in Tuscaloosa. Matthew enjoys spending his free time with friends and exploring the nightlife and dining scene of the city of Tuscaloosa. Matthew is excited to start his career in Advertising, and is looking forward to the bright future ahead.